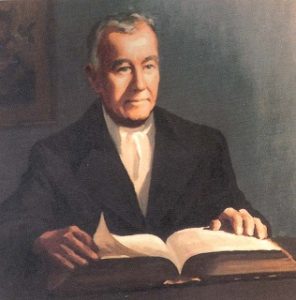 Edmund Rice was born in 1762 in Callan, County Kilkenny, Ireland. Following his early education, he moved to Waterford where he was apprenticed to his uncle. Edmund eventually succeeded his uncle and became a prosperous business man. By his mid-twenties he enjoyed a successful career and a happy marriage, but his life was to be touched by personal tragedy. After less than two years of marriage, his pregnant wife fell from a horse and died and her baby, born prematurely had a disability and was cared for by Edmund with the support of his step-sister, Joan.
Edmund devoted his life and fortune to educating the poor and the marginalised, ensuring that those he helped developed the necessary life skills of confidence and compassion, with an understanding of how to effect changes in their own lives and those of others.
Edmund started on his own. Later, two young men came to help him. Over the years, these men and many others became dedicated to Edmund's ideas and gave their lives to working with people in need. Eventually, Edmund's great work of compassion for the poor and marginalised spread across the globe.
Edmund led the Christian Brothers for many years before dying in Waterford on 29 August 1844 at the age of 82 years. In 1996, he was declared "Blessed" by the Church, the first step in the Catholic Church towards sainthood.
Over almost 200 years, since Edmund Rice began his work, a strong tradition of generosity, of hard work, of dedication to youth, of care for the disadvantaged and marginalised, has developed and spread all over the world, and has been maintained by the Christian Brothers and many other like-minded men and women who have been inspired by Edmund's spirit.