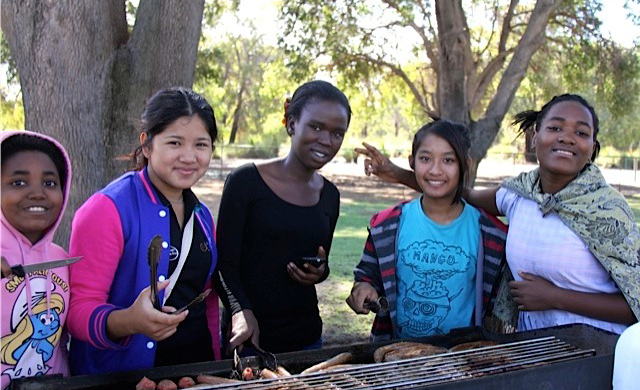 Did you see the Alston cartoon in The West Australian on 6 September 2016?
The Edmund Rice Centre WA has been in Mirrabooka since its foundation in 1998. We were in Chesterfield Road until 2006 before taking up various locations in Brewer Place, settling at Number 18 in 2007. In 2012, we took up at Number 9 too, which is home to our Youth programs. Over the years, we've run programs from Mirrabooka Library and the Herb Graham Recreation Centre, as well as at sporting venues around the northern suburbs. We really are at home in Mirrabooka!
And how well we fit this great cartoon by Alston. Approximately 5500 Aboriginal and Torres Straight Islanders and refugees come through ERCWA programs each year, male and female, adults and children.
We see people from countries all over the world:
Afghanistan, Iran, South Sudan, Ethiopia, Burundi, Somalia, Sudan, Myanmar, Congo, Rwanda, Eritrea, Liberia, Iraq, Syria, Egypt, Kuwait, Palestine, China, Vietnam and Cambodia.
It is a great benefit for us to have staff who speak many different languages: Burmese, Arabic, Swahili, Kirundi, French, Polish, Macedonian, Greek, Farsi, Dari, Urdu, Noongar, Dinka, Portuguese … and most of us can speak English, most of the time!