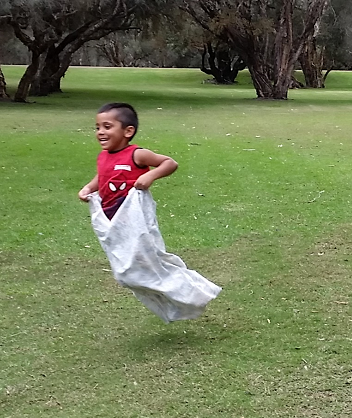 Moorditj Koolangka provides after-school activities for Aboriginal and Torres Strait Islander children between the ages of 7 and 11 years, and seeks to foster positive social interaction and to strengthen Aboriginal and Torres Strait Islander culture through story, dance, music and art, as well as increasing health awareness and building social skills. The program is conducted by a project team that includes Aboriginal mentors and the support of volunteers.
To encourage parents and other family members to be involved, several family fun days are organised throughout the year.
The program is now in its fourteenth year and we believe that it makes a positive difference in the lives of the young children and their families, as well as the staff and volunteers who continue to support it.
As the program requires the children to be picked up and dropped off from and to their homes in our bus, it can only service suburbs close to Mirrabooka.
The program has a waiting list.
Location: ERCWA Mirrabooka