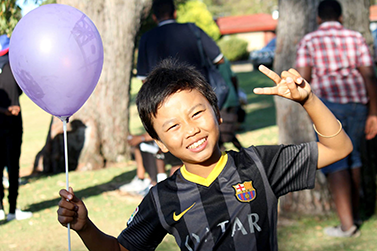 The Edmund Rice Centre WA has a proud history and an on-going commitment to assisting people from refugee and migrant backgrounds, as well as Aboriginal and Torres Strait Islander people.
Established in 1998 to provide essential settlement services and community education activities in the northern suburbs of Perth, the Centre services have expanded more widely throughout the metropolitan area with a particular emphasis on young people and youth leadership as a way of ensuring a positive future for all.
The Edmund Rice Centre WA is recognised as one of Australia's leading service providers by community groups, government and other agencies in the field.
The Centre was founded by its current director, Stephen Bowman. He saw a great need for more education based services for people from refugee and migrant backgrounds and Aboriginal and Torres Strait Islander people. The Centre has developed an excellent reputation for offering "grass roots" services that consistently help address the current unmet needs in the community.
Each year the Centre interacts with around 3,000 people of all ages and backgrounds. It provides programs in English, computer studies, life skills for living, driver education, specialist housing assistance, settlement assistance, a women's group and very popular youth sports and youth leadership training programmes, alongside leisure and cultural programmes.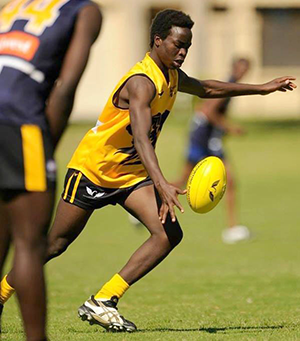 60 students a day come to the Centre to participate in the Language for Living programme alone. 300 young people each month participate in programmes that include AFL, basketball, soccer, art classes and a highly successful local parks programme that encourages children to come and "have a go" at different activities. The program also transitions young people to mainstream sporting clubs through the assistance of the Kidsport initiative.
"We welcome, respect and value each person regardless of colour, race, creed or ability and we aim to enable social change and learning," says Stephen Bowman. "We have a warm and vibrant community where staff, volunteers and those with whom we connect always feel encouraged and welcome".
The Edmund Rice Centre WA is an independent incorporated organisation that is overseen by a board of management with strict governance and financial management. It currently employs a senior management team of three, 10 programme co-ordinators, 17 part-time staff and over 40 active volunteers, many of whom have worked with the Centre for a long period of time.